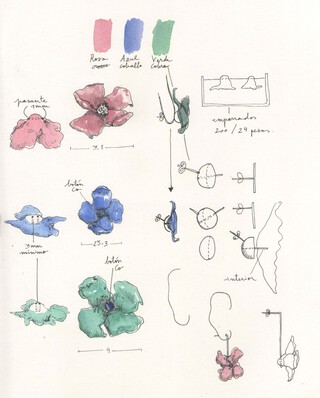 PEIXE NERO
Peixe Nero's ceramics seek a dialogue with nature. Pieces in special earthenware modelled by hand and decorated with natural pigments.

We have designed a collection of ceramic jewellery with this Galician ceramist that insists on our collaborations with traditional craftsmen.

Flowers in unrepeatable ceramics, in unique colours, oversize and limited edition.
Handcrafted pieces ready to wear.