Edition Limited Niñodaguia Ceramic Jewelry
The last potters of Niñodaguia represent a centuries-old tradition that has transformed the clay of these mountains of the Ribeira Sacra into objects of everyday life.

We have collected their legacy to create this limited edition of ceramic jewelry. Each piece has the imperfect beauty of handwork.

Craftsmanship as an act of love.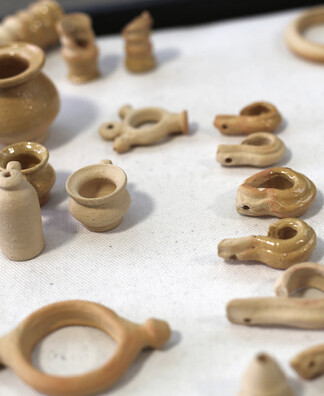 Pottery jewelry
The traditional pieces of Niñodaguia (Ourense) inspire a collection of handmade jewelry.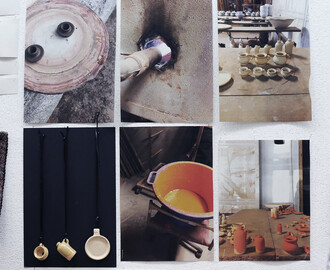 Popular heritage
We have reinterpreted tradition to create delicate pottery jewelry.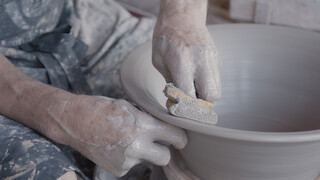 Tradition inheritors
Agustín is one of the last potters of Niñodaguia, a transmitter of an old artisan culture.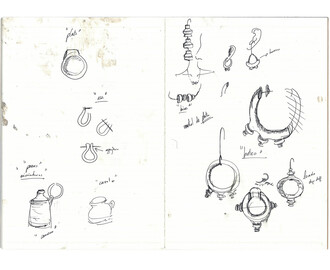 "Botixos" and "canecos"
In the delicate ceramic jewelry lies all the strength of tradition.
Yellow clay
The clay from Monte do Barro is responsible of the yellow color of Niñodaguia's pottery.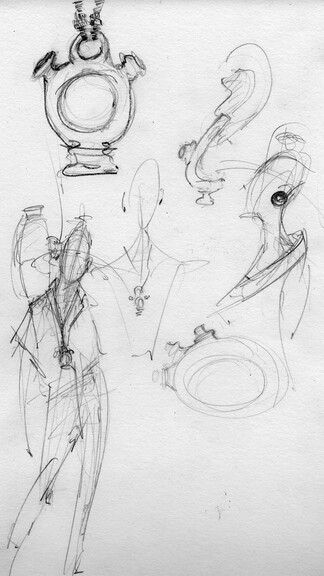 Two visions, same strength
Original sketches by Tiziana Domínguez reinterpreting the traditional pieces of Niñodaguia ceramics.