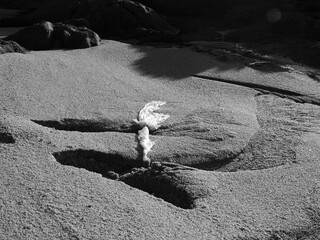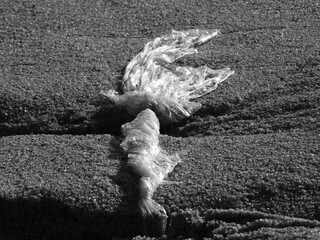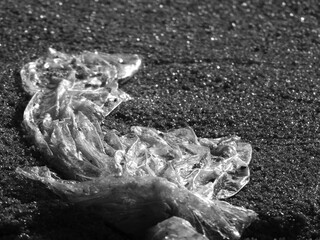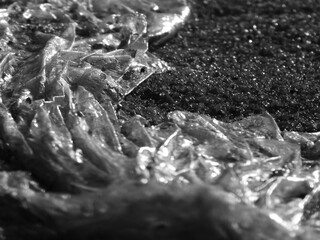 A FRACTURE IN THE SEA
On an Atlantic beach
plastic bags breaking the sea.
They seem like mermaids
that neither come nor go.
Half polyamide, half modern world,
what the sea doesn't digest
and expels from its altar
becomes the inspiration
for these garments in jacquard.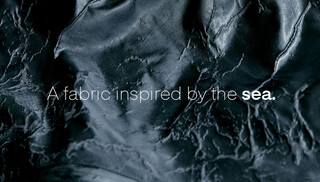 The weft and the warp, the sand and the salt,
fracture the water, fracture them all.
A fabric inspired by the sea.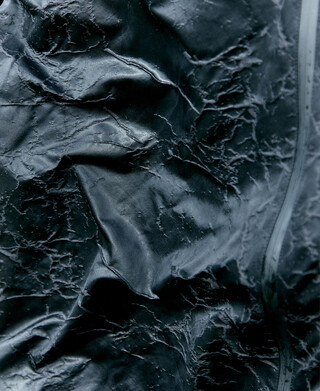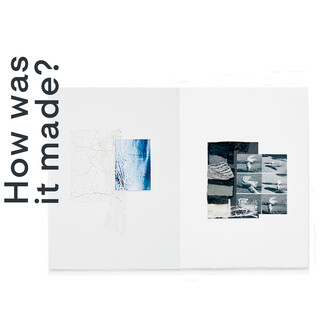 When we talk about jacquard we refer to a type of printing that gets its name from a loom invented by J.M. Jacquard.

A marvellous tool that allows us to create any kind of pattern on fabrics. This is because it independently manipulates each thread of the warp, which moves up or down the weft creating a brand new pattern.