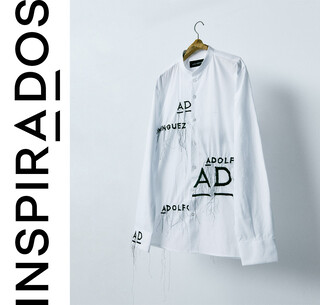 A COLLECTIVE
CREATION PROJECT.
FINDING BEAUTY FROM
MULTIPLE POINTS OF VIEW.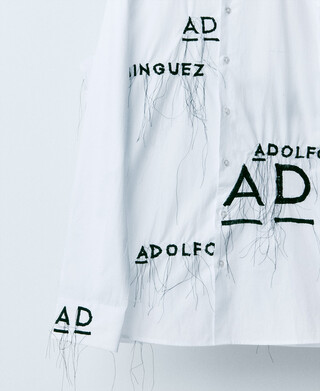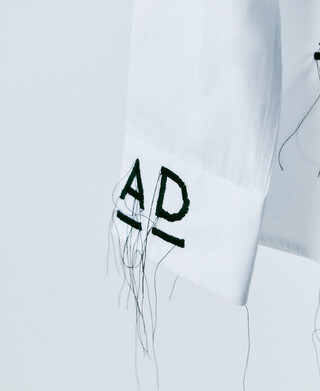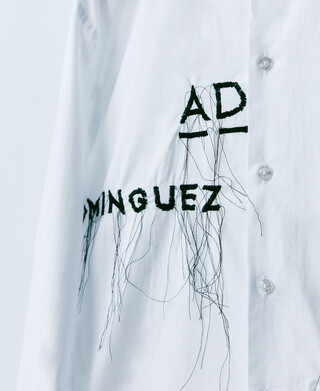 "Through calligraphic wefts and woven words,
I propose a feminist activism: painting by embroidering".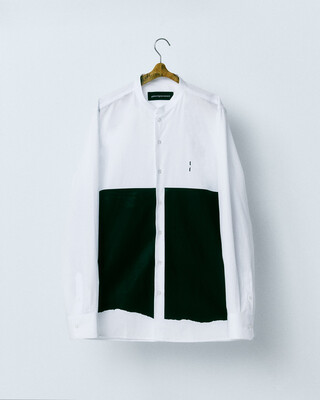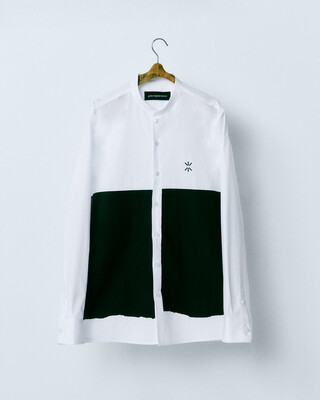 "We have literally turned the isotype upside down, embroidering it in black to dialogue with the garment in an honest way".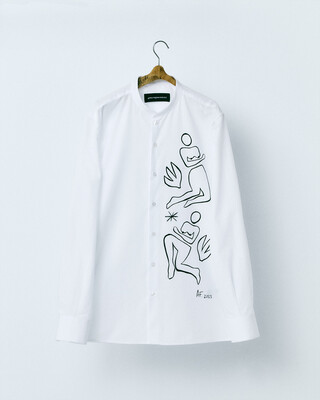 "I wanted to explore my interest in the representation of the feminine".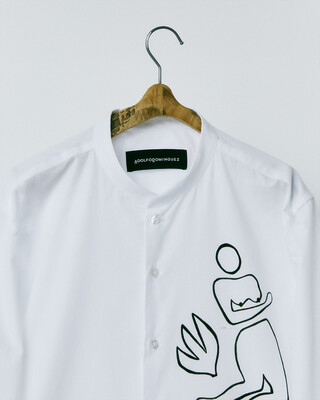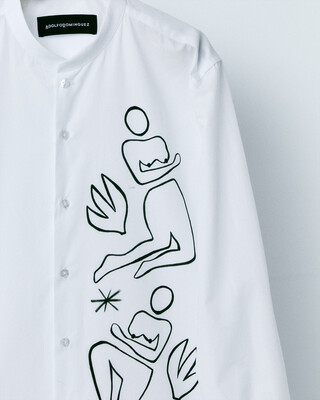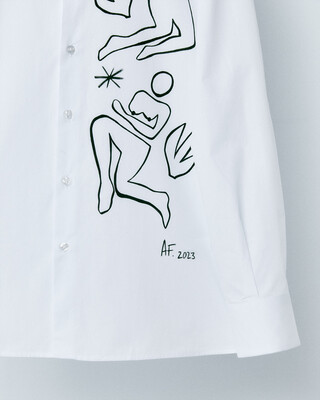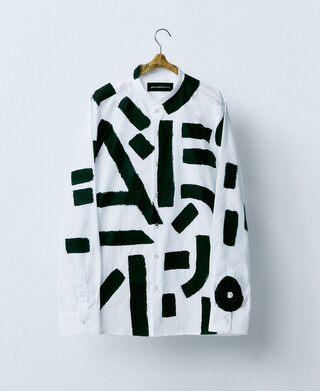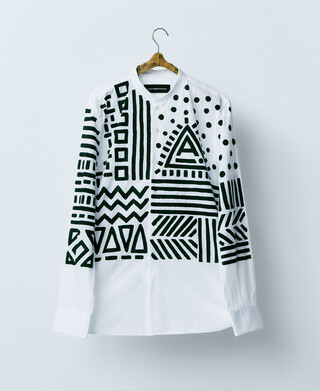 "I created two different shirts with a common denominator: the line. In both of them I wanted to seek optimism and movement".
"My idea was to create movement with organic figures, combining geometry, nature and the human body".